So i was sitting at my office when my father called me and gave me a eBay listing , saying " BUY THIS , it has Kuwait towers"
i check the listing and find this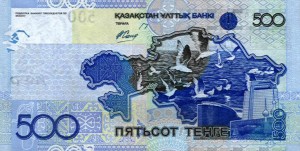 and i couldn't believe it , there it was the Kuwait towers in the picture of the Kazakhstani banknote , i thought it was a mistake and i ordered it anyway , and forgot about it
then they arrive and i check and the Kuwait towers are THERE !!
after some search i found this pictures on the internet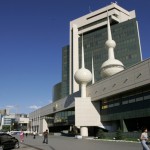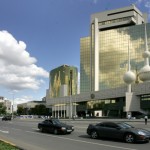 Now its more mystery ! i don't know what is , it seem like a big monument , but why would they add a monument for Kuwait towers ?